Top Dog-friendly Attractions
The Cotswolds really does have a rich cultural heritage and some wonderful places with fabulous grounds for your pet to sniff around. We've selected the top dog-friendly historic sites and attractions for you to visit and enjoy lots of on-lead exploring with your canine companion.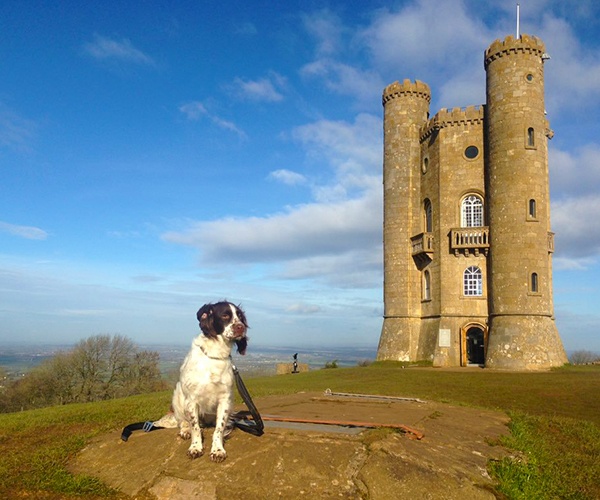 Broadway Tower
Built in the late 18th century, Broadway Tower is one of the Cotswold's top dog-friendly sights to see. Standing at 65 feet high, Broadway Tower is known as the area's highest castle and has some of the most stunning views in England – you can reportedly see up to 16 counties from the top of the tower! Located on the Cotswold Way, Broadway Tower is a great place to start and end a short circuit or hike with your four-legged friend. Stop by the tower's dog-friendly café, Morris & Brown and sample their selection of fine teas, coffees and cakes. Doggie visitors can expect a delicious treat too!
STAY AT: Dormy House Hotel & Spa and Rose Cottage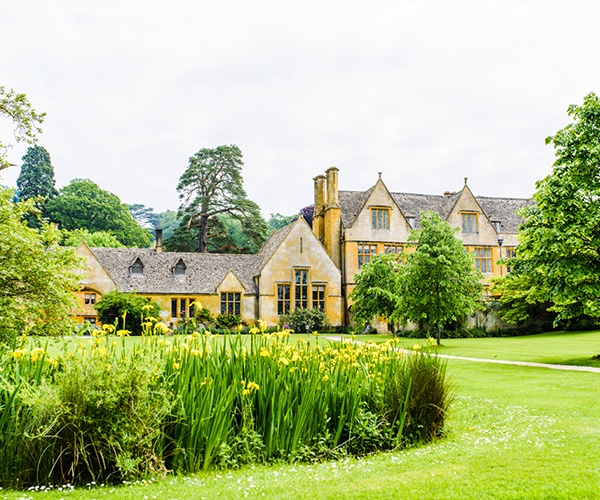 Stanway House & Fountain
This historic Jacobean manor house and its gorgeous gardens make for a great day out with your furry friend. Owned by Tewkesbury Abbey for 800 years and then the Tracy family for 500 years, their descendants, the Earls of Wemyss still reside there today. Located at the foot of the Cotswold escarpment, you can expect to enjoy some stunning views of the protected surrounding area. Your furry friend will love wandering around the recently restored 18th century water garden that was designed by the greatest of British landscape gardeners, Charles Bridgeman.
STAY AT:The Granary and Lords of the Manor