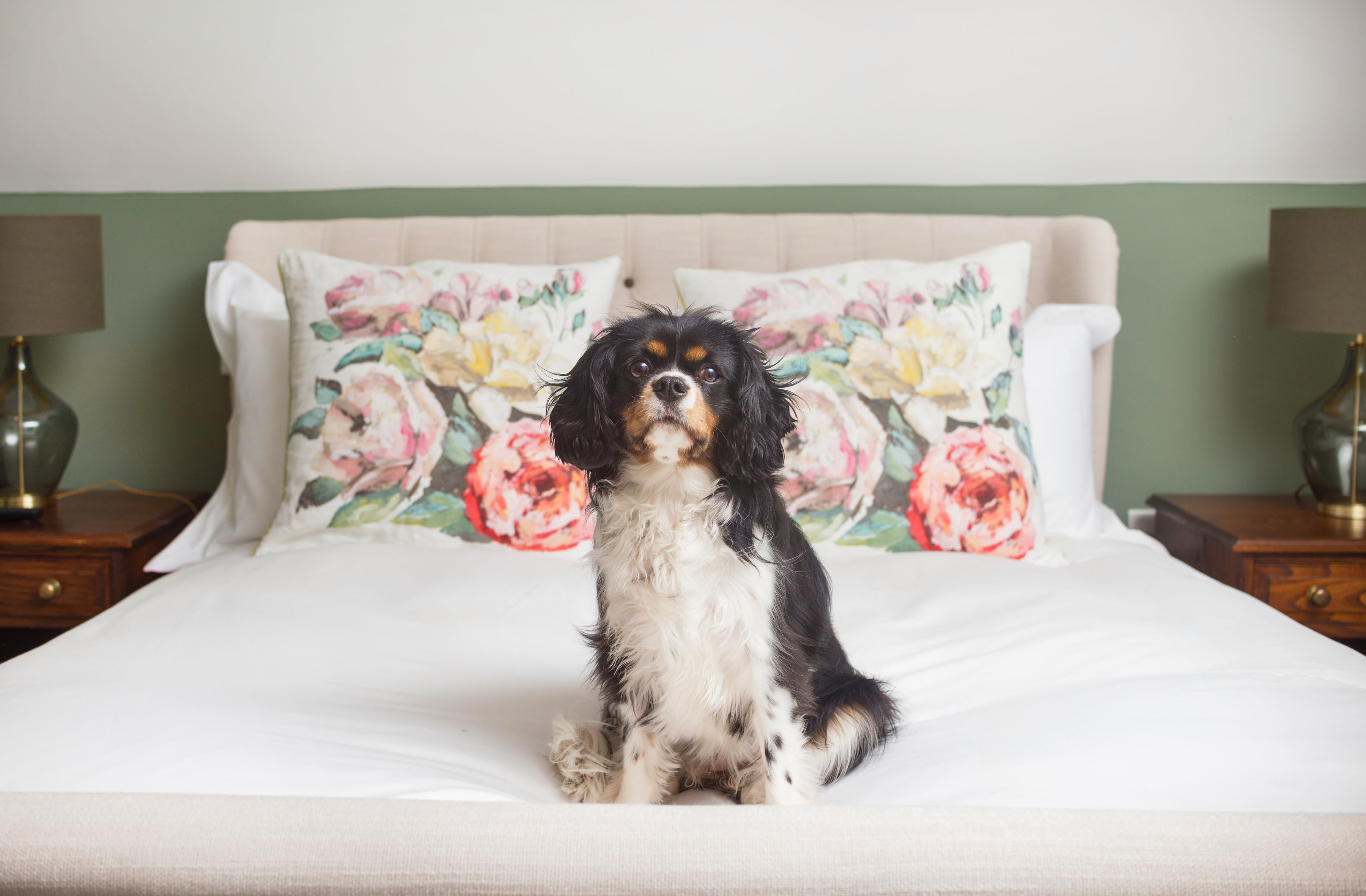 At PetsPyjamas we understand the importance of having safety standards in place for peace of mind whilst you are away. That's why we want to ensure all our property partners have put extra measures in place so that you can fully enjoy your long-awaited break.
Recently we conducted a survey of PetsPyjamas travel customers to understand what really matters to you and your expectations when you travel post COVID-19 to help you book your pet getaway with confidence.
The UK Government and numerous travel bodies have put together useful information and suggestions for codes of practice. We understand that VisitBritain plans to launch a Kite Mark scheme. Our recommendations to our property partners below reflect what our own customers have suggested, in addition to the official recommendations by the UK Government.
Reassurance when booking your dog-friendly holiday
A visible charter both in public areas and bedrooms
Post a statement of policy/a charter in prominent places including public areas and individual bedrooms signed by the most senior person to provide information and reassurance.
Cleanliness & Sanitation Practices
Set up sanitation stations with alcohol-based sanitiser in public areas including reception, outside lifts and outside the dining rooms.

Place a statement of detailed cleaning procedures that have been undertaken in all bedrooms and have an in-room cleaning kit in case the customer feels like they wish to wipe the room over as well.
Social Distancing Everywhere
Especially in restaurants, where guests are going to spend some time, there must be a clear policy and most importantly a practice of separating tables - adhering to social distancing guidelines as an absolute minimum.
Testing
If this becomes available nationwide - that all staff are tested and even provide a pre-arrival guest form, too.
PetsPyjamas Barking Britain Packages
Our Barking Britain packages will also put emphasis on customer safety to include room service options, self-care and cleaning kits, and early and late check out to avoid the busiest times of the day.
We would like to thank all of our customers for their patience and understanding at this most unprecedented of times.