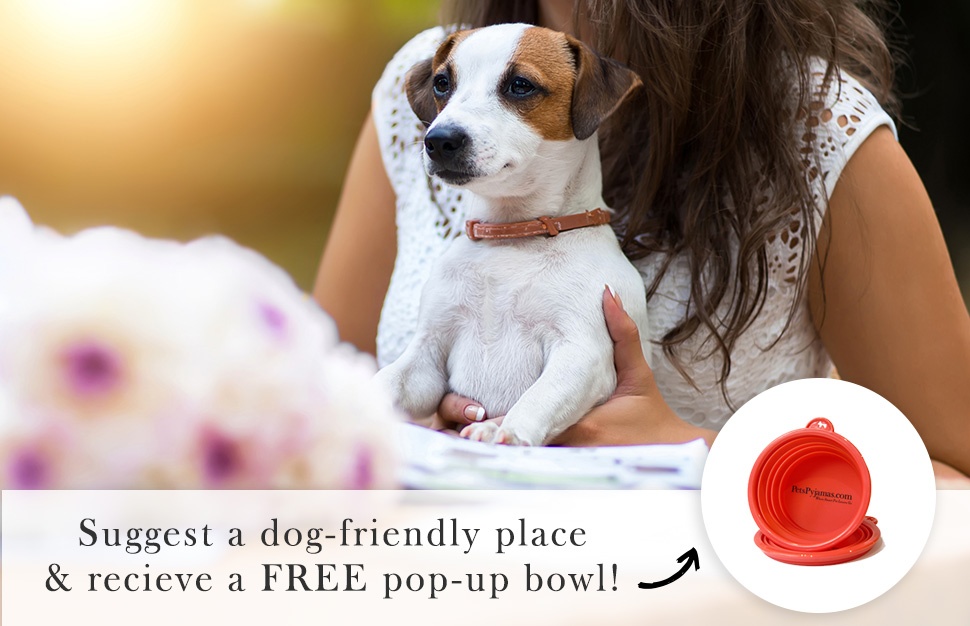 We need your help to create the definitive guide to pet­-friendly places, or should we say pet-­adoring places, where our canine companions are not just tolerated but positively made to feel super welcome and really special. Of course we want to hear about the mainstream like hotels and cafes, but we plan to take this to a whole different level and include everything we pet ­owners do in everyday life. We want to hear about enlightened shops, galleries, hair and beauty salons and spas, parks and even visitor attractions in your area.
The more unusual the better! Just enter in the box below a one liner with the name of the place and a link to their website if they have one, and a few words about what makes it so great for pet owners and pets and we'll do the rest.
And for three or more suggestions we'll send you a super useful PetsPyjamas Pet Travel Bowl.
Help us help all pets and pet ­owners, everywhere, spend more time together!