A weekend away for just the two of you is romantic in itself, but how about a country house hotel in a beautiful rural setting, with a super comfy bed, fluffy towelling robes, gorgeous gardens to roam, delicious gourmet food and a spa to unwind? Better still, what if you could take your best furry friend to snuggle up alongside you, enjoy the lovely walks and curl up to by the fire afterwards? 

Just in time for Valentine's Day, we've put together a list of what we feel are our top 10 most romantic dog-friendly hotels, all of which will show you and your pooch lots of puppy love!
Homewood Hotel, Bath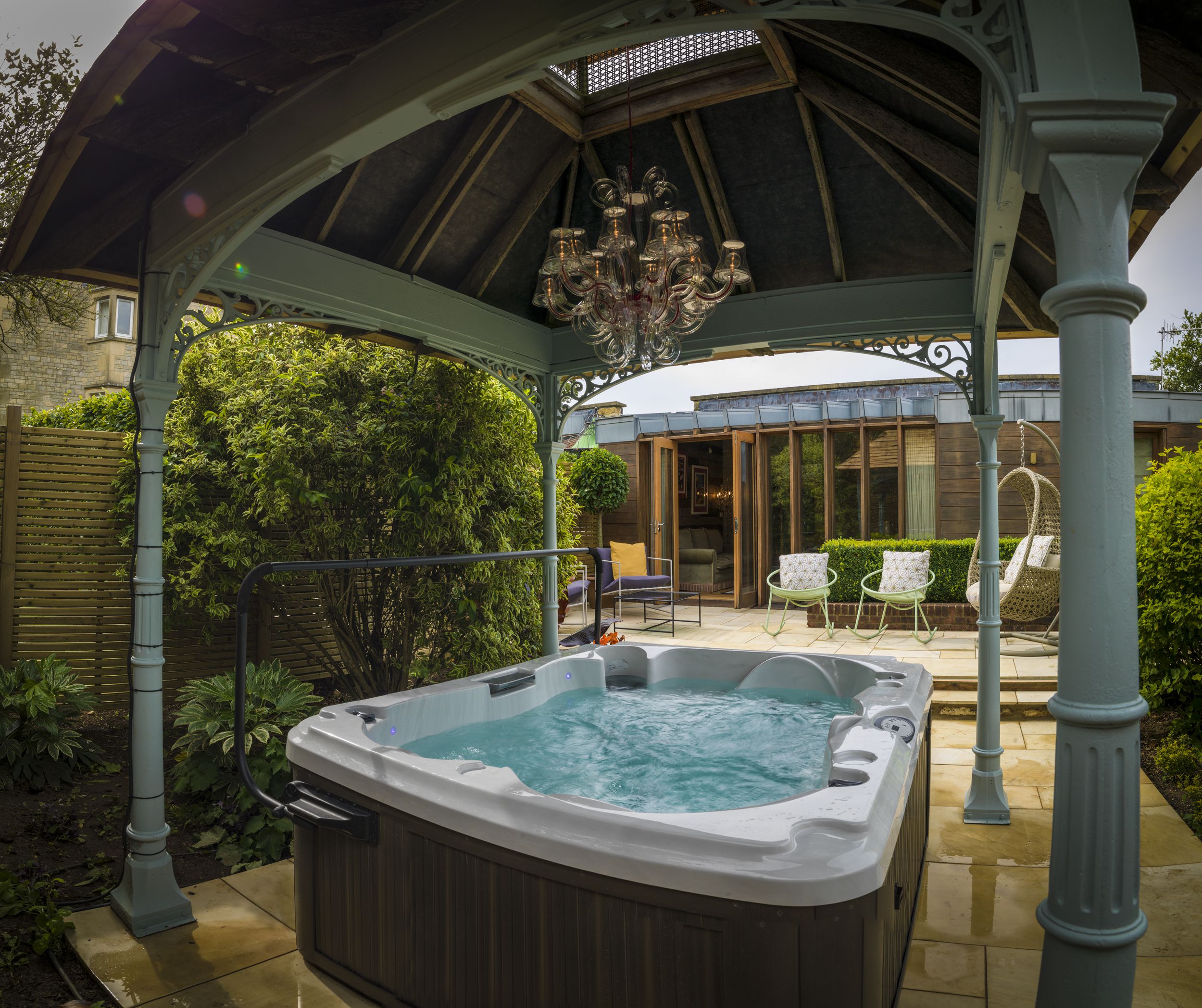 Nestled within 10-acres of beautiful gardens and grounds, perfect for romantic strolls with your four- legged friend, Homewood Hotel is a grand Georgian country house just outside of Bath. The hotel offers privacy, serenity and above all, luxury and makes the perfect retreat with contemporary decor alongside historic elements such as wooden floors, inviting roaring log fires and antique paintings.
Expect fabulous food in the Olio restaurant and there's even a specially curated doggie menu. It also has a gorgeoous spa with a hydrotherapy pool, sauna, steam room and heated outside swimming pool. Book the Go Big for Bubbles offer on 11th February, which includes a free bottle of pink bubbles or our Barking Britain offer which includes welcome drink, afternoon tea and spa treatments.
Cliveden, Berkshire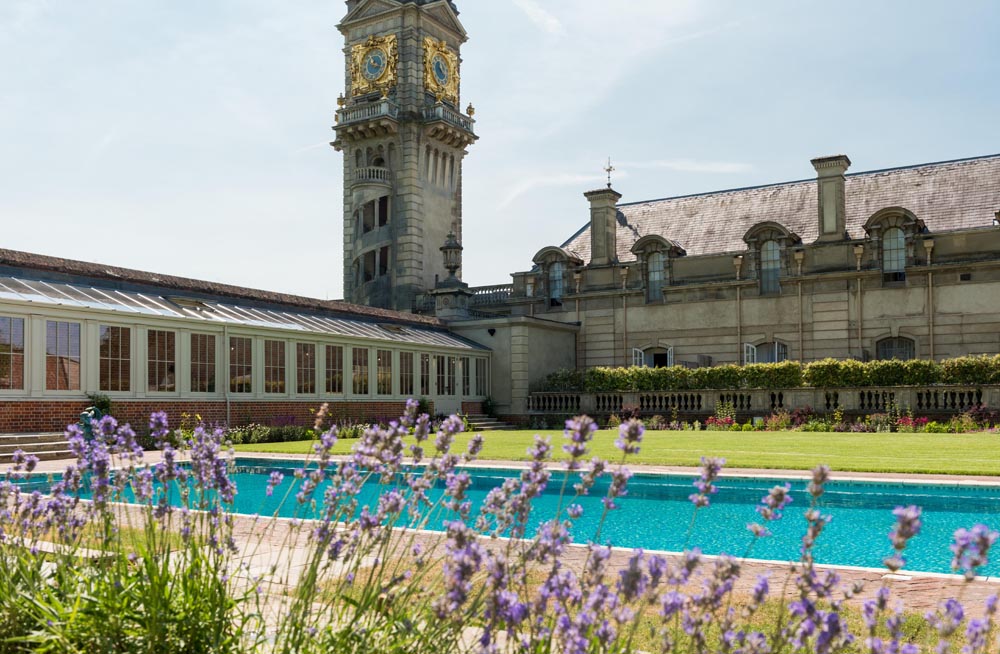 A five-star 17c century mansion in Berkshire, with a sweeping drive, super luxe spa and outdoor pool, Cliveden really is the most romantic spot for a dog-friendly weekend away. Once home to the Astors, this 300-year-old home is steeped in a history of politics and parties, with visitors including Winston Churchill and Charlie Chaplin.
Rooms are large and luxuriously decorated, and your dog can join you for a romantic tea in the Great Hall, or dinner in the Astor Grill with a special menu for pups. And with more than 250 acres of stunning National Trust grounds to explore, your pooch will absolutely love it here.
Whatley Manor, Wiltshire


Originally built in the 19th century, the dog-friendly Whatley Manor Hotel & Spa in Wiltshire has been beautifully restored into a five-star luxury dog-friendly hotel and spa. Set three miles outside the ancient town of Malmesbury, its Cotswold location will provide your pet with wonderful walks from the doorstep, whilst you and your loved one can enjoy romantic strolls in 12 acrres of beautiful grounds; featuring a large area where your dog can run off the lead.
When it's time to retreat from your adventure, indulge in a romantic Michelin star meal courtesy of Niall Keating, while Fido relaxes in the room. Whatley Manor has a wonderful dog-friendly atmosphere throughout, with the romantic Westonbirt Arboratum just a few steps from the door, too. 
Glenapp Castle, Scotland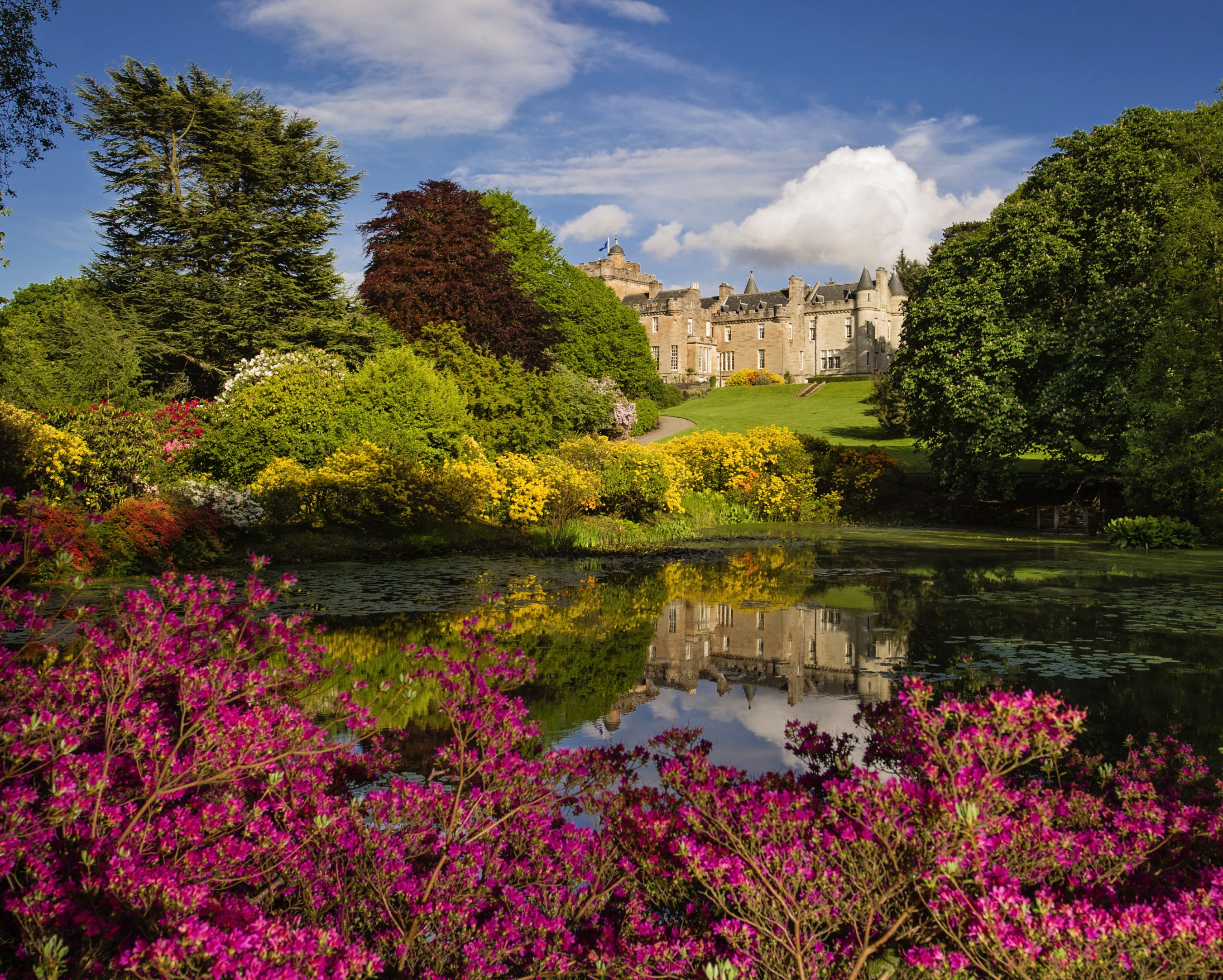 Glenapp Castle has a wonderful romantic setting, with a long tree-clad drive and magnifent fairy tale facade – with turrets, towers and crenulations. A luxury dog-friendly five-star hotel, the hotel is Victorian in design, with lots of wood paneling, period features, log fires with beautifully furnished dog-friendly suites which are large and spacious and have direct access to the courtyard.
Your dog will definitely feel majestic here and will love exploring wonderful grounds, woodlands and forests which surround the hotel. The castle also boasts breathtaking views out to the sea and you can watch the sunset over Alisa Craig. Beyond that, you can see the Isle of Aran and Holy Island. Enjoy a romantic fine dining experience a deux as well as wonderful woodland walks with your best friend. There's also a tennis court and beautiful nearby islands to explore. 
Bailiffscourt Hotel, Sussex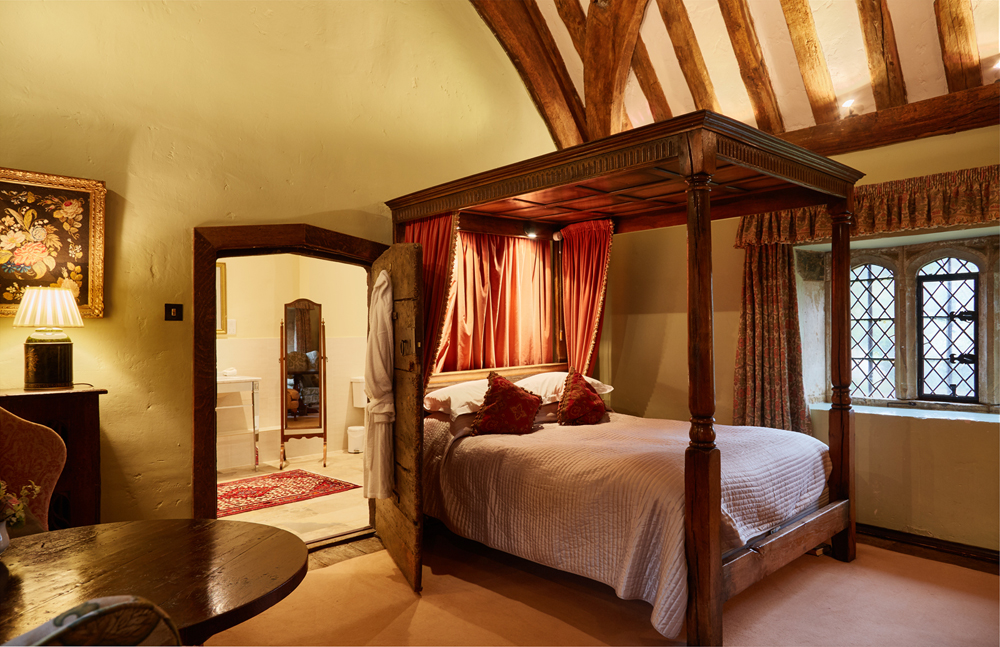 One of our all time favourites, the 1920s medieval style Bailiffscourt Hotel is the ultimate country house escape. With comfy sofas, crackling log fires, exposed wooden beames, grand four-poster beds and mullioned windows, it oozes the perfect blend cosiness, romance and luxury. Super dog-friendly, the hotel sits within 30 acres of gorgeous grounds in which Fido can joyfully roam and play.
The beautiful Climping beach is also right on the doorstep, so you and your loved one can enjoy romantic walks along one of the most natural unspoilt beaches in West Sussex. There's also a fabulous indoor swimming pool set in a the barn-style spa, perfect for a spot of pampering after long walks along the Sussex downs with your pooch.
 Thornbury Castle, Gloucestershire 
Thornbury Castle is another fantastic choice for a romantic dog-friendly escape. Located in the Cotswolds countryside, the 16th-century Tudor castle is sits within 14 acres of unspoit grounds for your furry friend to explore, featuring a vineyard and kitchen garden. Steeped in history, the hotel boasts traditional baronial-style bedchambers; with four-poster beds, grand tapestries, and lavish decor throughout. In fact, Henry VIII and his bride Anne Boleyn famously stayed at the castle, so it is quite literally fit for royalty! 


The hotel is super dog-friendly, too, with pet sitting at reception should you need it. When it's time for you and your curious canine to explore the nearby area, there are plenty of lovely Cotswolds villages nearby, like Stowe-on-the-Wold, Castle Combe and Tetbury. The hotel's Valentine's package includes a six course tasting menu and champagne; so it's well worth getting for to make that special occasion a little more special.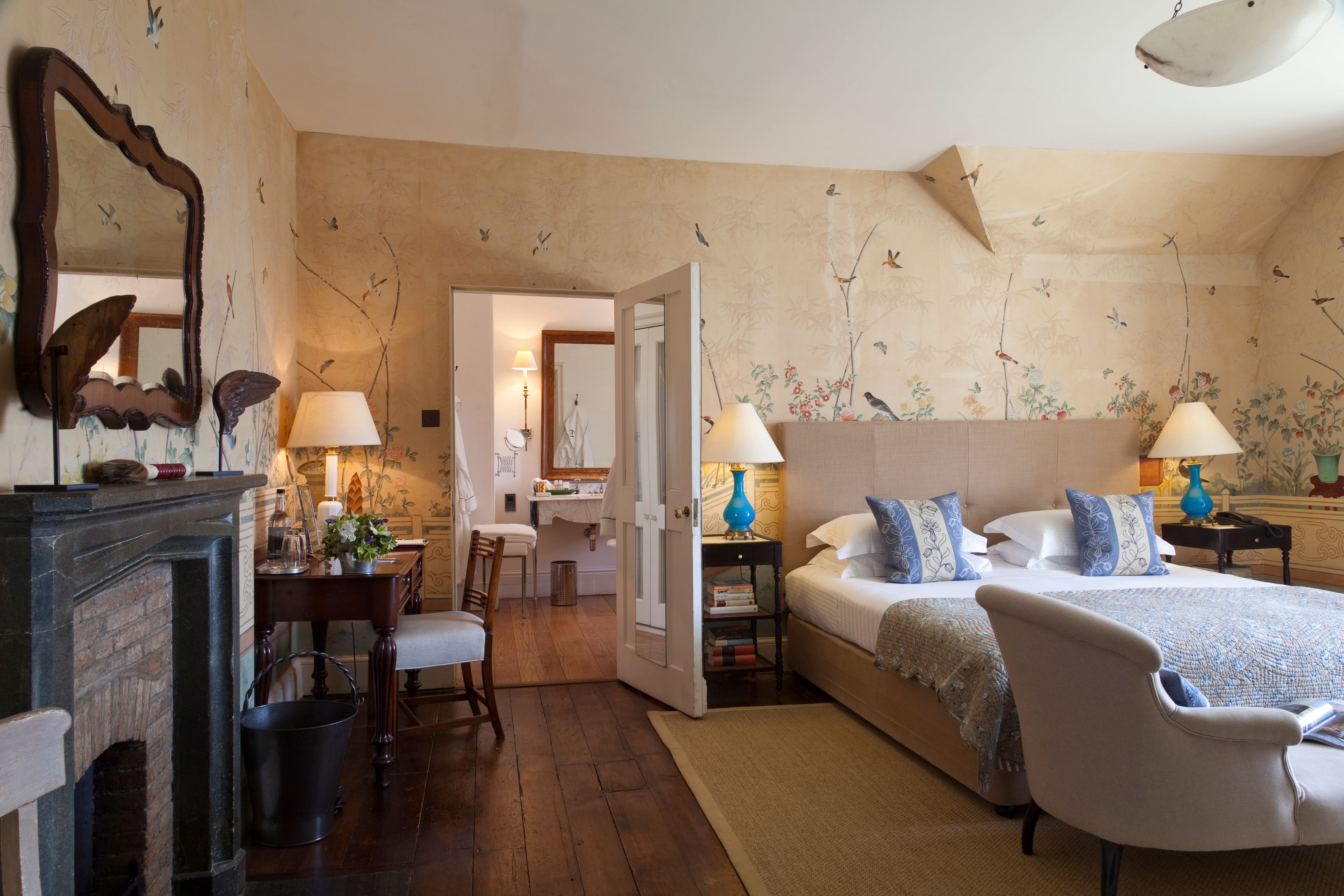 Set in a remote and beautiful valley, this luxurious Grade 1 historic house is truly stunning. Stay at the newly renovated Gatehouse lodge suite which has been beautifully decorated by owner Olga Pollizi. Explore the fairy-tale grounds with your pet, who can join you for a candlelit supper. It is even possible to arrange dinner in a small private room, where your furry friend is welcome too!
The Mitre, Surrey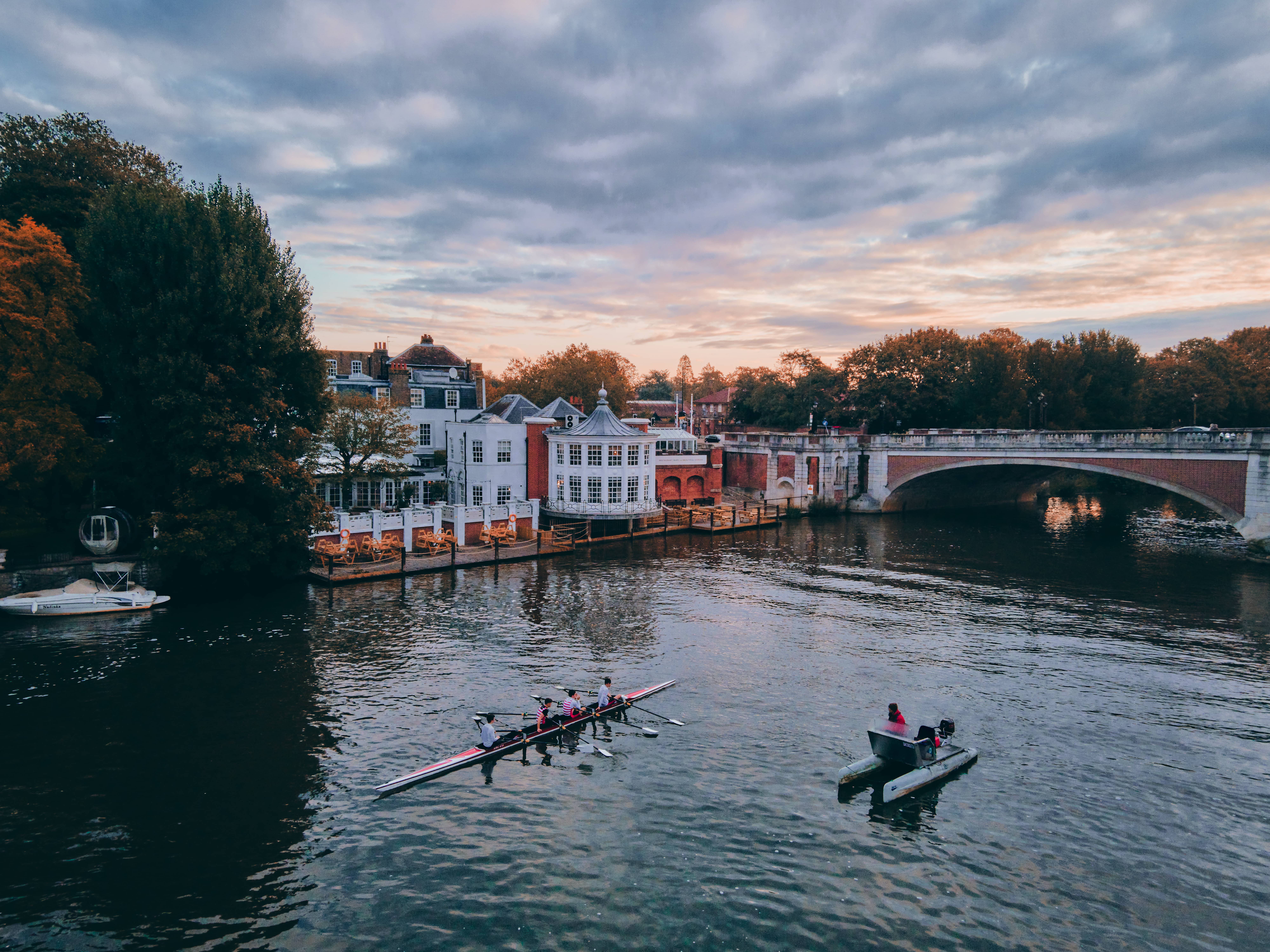 The Mitre is a refined yet relaxed boutique hotel sitauted on the banks of the River Thames, next to Hampton Court Palace. Having been built in 1665, under the direction of Charles II as a hostel for visitors to Hampton Palace, it has recently undergone an extensive and swish makeover; and it has since been transformed into a super stylish country house hotel with a nautical theme.
There are nine beautifully decorated dog-friendly rooms on the ground floor, with courtyard access and lots of doggie extras included. There are amazing riverside walks from the doorstep, so you and your partner can enjoy a romantic stroll with your four-legged friend in tow. The Royal Parks are also well worth a visit, and you can also arranfe a dog-friendy boat trip, too. Hampton Court Palace with its dog-friendly gardens is also just a short stroll away. Dine with your dog in the Coppernose, Orangery or terraces. 
The Swan Hotel, Cumbria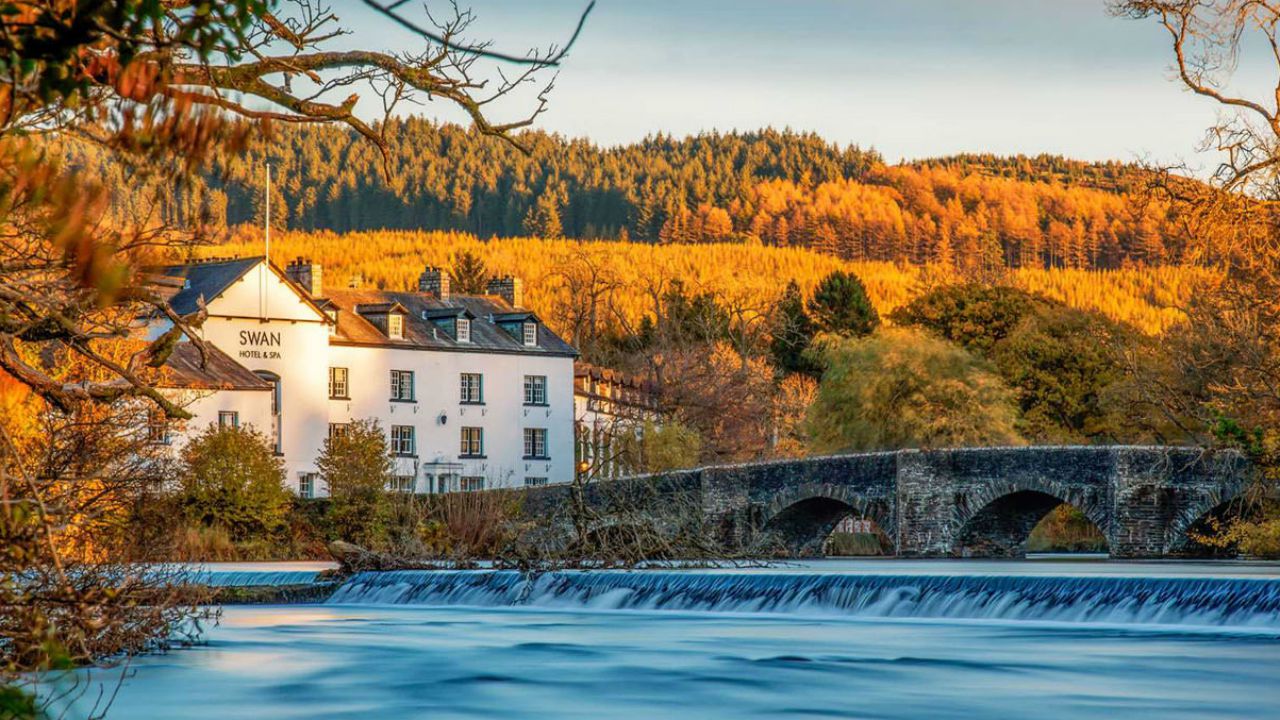 Located near Lake Windermere, on Newby Bridge, this riverside Inn is blessed with a truly romantic setting. Boasting a warm and charming atmosphere, a pool and spa, this hotel has all the ingredients for a special stay with your loved one.
Dog owners will love the fact that you can stay in a luxury New English style cottage in the grounds which can sleep up to eight with a terrace, outdoor fireplace, and fabulous views. 
There's a gorgeous spa, the perfect place to relax and rewind after a busy morning of walks with your best furry friend. Take a dip in the pool plus there's a jacuzzi as well as a gym and a range of treatments.
Climb the fells with your dog, take the Lakeside and Haverthwaite steam railway or a romantic dog-friendly cruise across the Lakes where you can stop off at different locations along the way.
Chewton Glen, Hamphire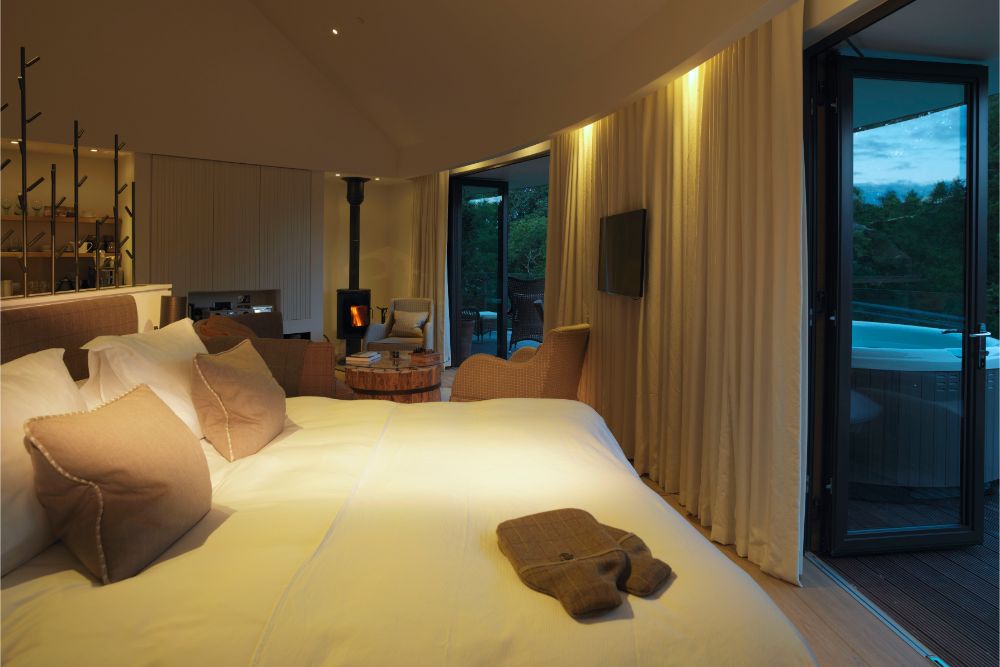 Set in 130 acrres of Hampshire countryside, this 18c luxury country house hotel makes an idylic dog-friendly romantic escape. Stay in one of their famous treehouses hidden in a wooden valley on the edge of the New Forest, with some of the best dog-friendly walking routes in the New Forest and just a short stroll from the beach.
With king size bed, private terrace and hot tub and full room service menu available, you and your best furry friend will have a truly romantic stay.  There is also a spa, outdoor pool as well as jogging trail. You can enjoy al fresco dining with your dog at the kitchen, or your dog can remain at the treehouse whilst you take advantage of the restaurant and spa at the hotel which is just a stone's throw away. 

Still after some inspo? 🌹

Check out out full collection of romantic dog-friendly getaways, perfect for valentines or a weekend away with your loved one…and your partner too!