With this the year of the staycation, it's time to reward your pet for their wonderful companionship over lockdown with a dog-friendly getaway. But where to go? Devon, Cornwall or the Lake District might be obvious choices, but with the rush to book a staycation, will no doubt be super crowded and largely unavailable during the summer months.
So, it might be worth widening your search to other destinations you might not have considered before – many Areas of Outstanding Beauty are tucked away and just waiting to be discovered by you and your pooch! So if you want to escape the crowds this summer here are some suggestions for some fabulous secret places for you to stay with your best furry friend!
The Peak District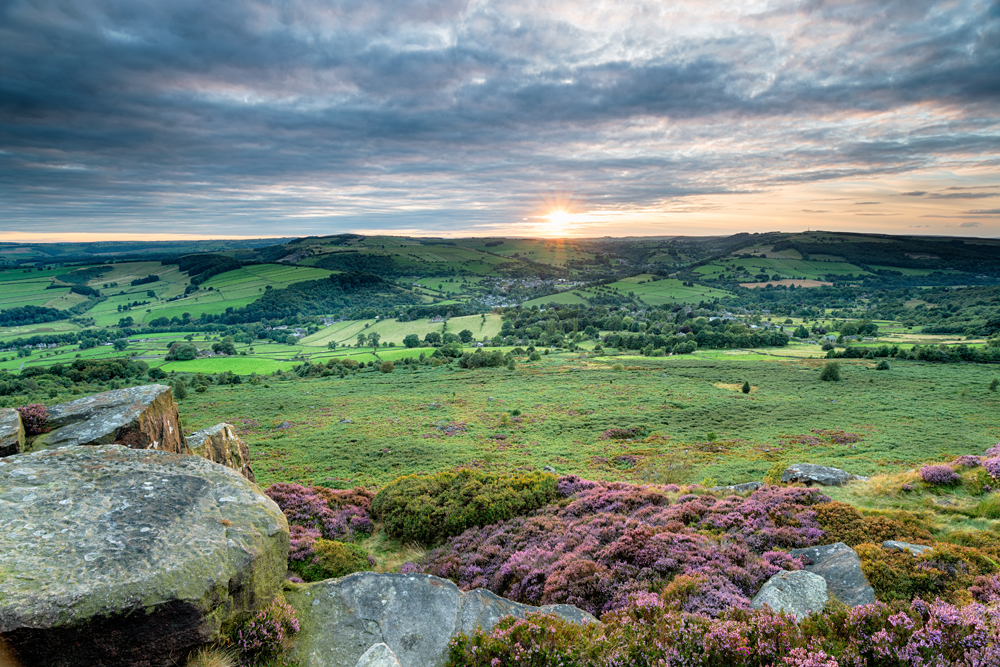 The Lake District is always on everyone's top ten for a dog-friendly stay with its amazing scenery, fabulous lakes, mountains to trek and dog-friendly market towns to visit, but have you considered the Peak District? It's a place of forests, moorlands, medieval market towns and picture-perfect villages. It's also home to the Peak National Park, which has endless hills and dales to explore – great for hikes if you have an active dog, or for gentle strolls with your best furry friend, there are literally thousands of miles of footpaths including the famous Pennine Way.

It is also home to some wonderful stately homes including Chatsworth House which is super dog-friendly and where you and your dog are welcome in the garden and park. They even have their own Chatsworth dog, Henry! Chatsworth was also the inspiration for Jane Austin's Pemberley in Pride and Prejudice. 

Where to stay in the Peak District?
There are plenty of charming dog-friendly pubs, cottages and fabulous hotels. The dog-friendly Robin Hood Farm is a b&b in the picturesque village of Baslow, with wonderful walks on the doorstep and surrounded by acres of moorland, it's perfect for long walks with your canine companion. It's in a great location too, with Chatsworth House less than a mile away. There's even a special Barking Britain three night package with lots of extra treats for your dog!

Or, why not stay at The Devonshire Arms at Beeley? Located on the Chatsworth Estate in the heart of the villages, it serves fabulous food from the Estate and the bedrooms designed by the Duchess of Devonshire! You could also stay at the super dog-friendly High Ridge Barn – situated in the heart of the Peak District, with lots of dog-friendly pubs close by and there's even a dedicated doggie grooming area. What's more, our Barking Britain offer is available for this property! 



Worcestershire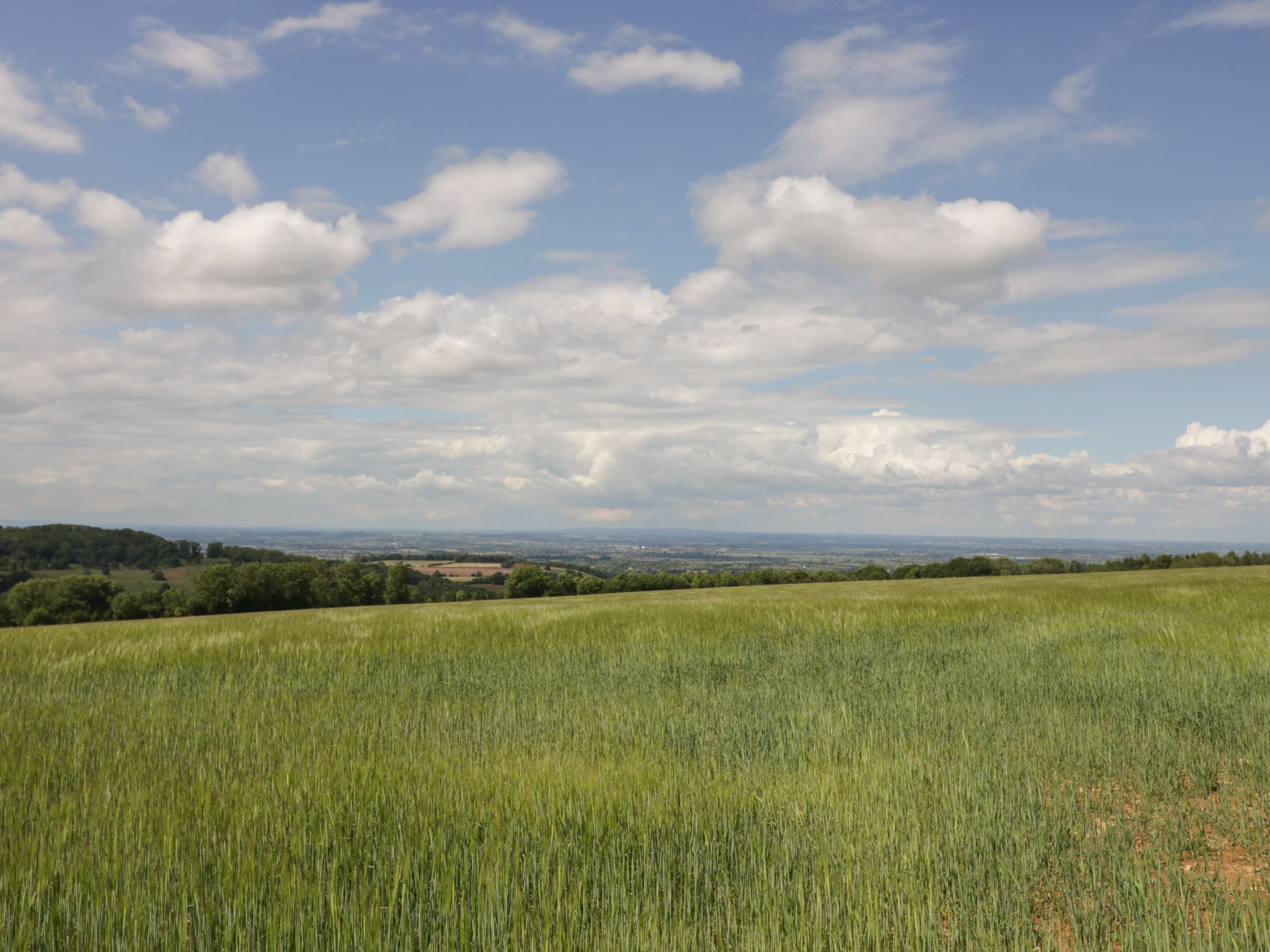 With its honey coloured villages, rolling hills and fantastic walks, the Cotswolds is another area on everyone's radar – but it is always packed during the summer months. It stretches from Oxford, Cheltenham, Stratford and Bath, but rather than pick one of the Cotswolds hot spots like Stow on the World, Moreton in the Marsh or Burford, why not try somewhere on the edge of the Cotswolds like Worcestershire?

Broadway in Worcestershire is known as the jewel of the Cotswolds and is the northern gateway to the Cotswolds. As well as being an incredibly dog-friendly with a myriad of dog-friendly shops, cafes and pubs it is also home to some fabulous dog-friendly hotels.
Where to stay in Worcestershire?
In Broadway itself there's the luxury 16c century Inn The Lygon Arms with enclosed garden, spa and even doggie spa treatments. There's amazing walks from the doorstep to nearby Broadway Tower – the second highest point in the Cotswolds where you can enjoy views spanning across 16 counties.

Check out PetsPyjamas' Barking Britain offer with a special paw pampering session for your four-legged friend.

You could also take a look at the Tack Room, a charming dog-friendly cottage in Upton upon Severn with two other adjoining cottages for up to 10 to stay. This lovely property offers a great selection of nearby walks and dog-loving pubs for both you and your pooch to enjoy.
Furry friends will also love the rural setting of the Fish Hotel, a back to nature bolthole with dog-friendly tree-houses and stables to stay; as well as a doggie activity centre, with wash stations and treats galore.
The North Wessex Downs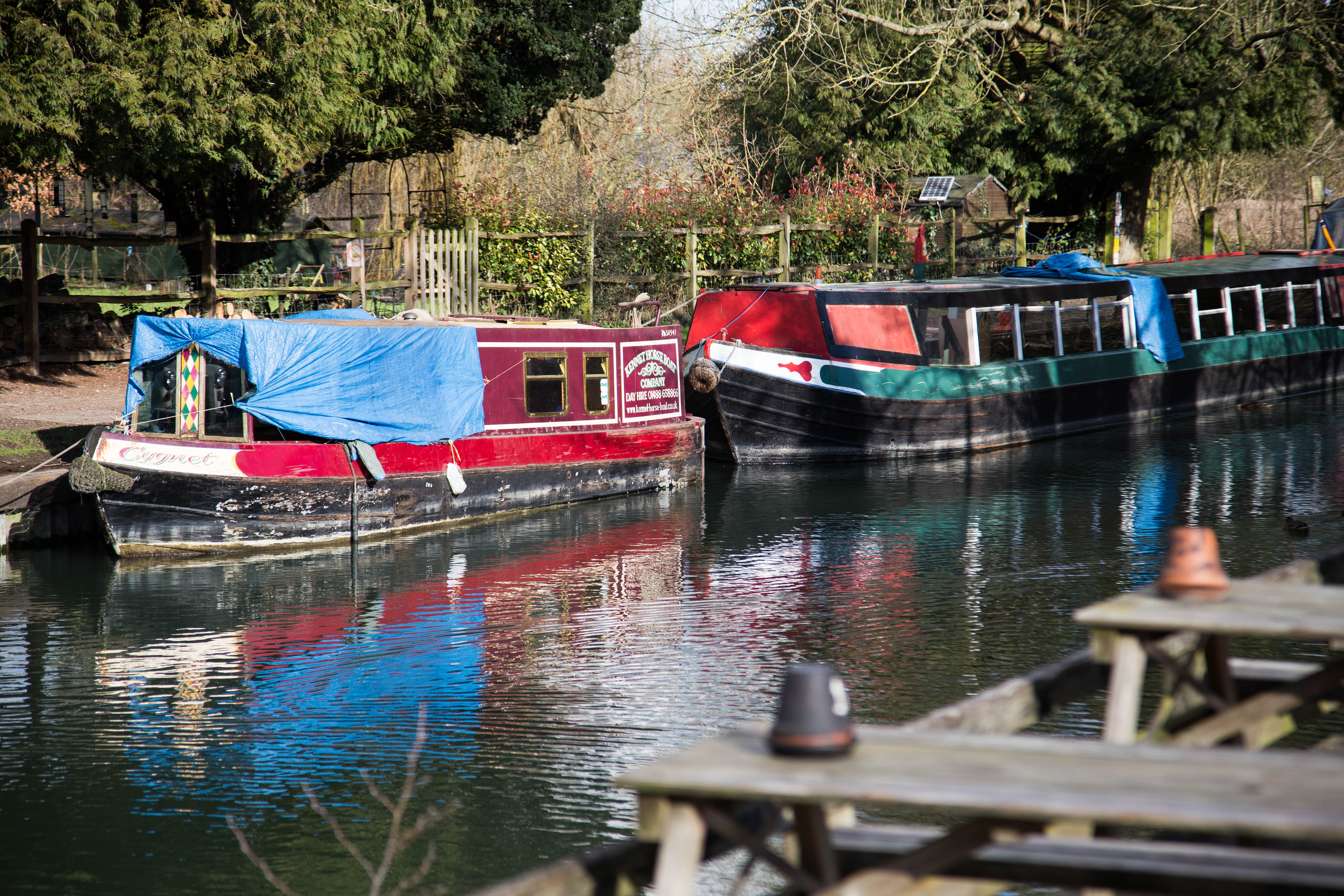 Another popular dog-friendly destination is the New Forest, with a huge swaithe of pasture, heathland and forest where deer and ponies abound. But if you are looking for an alternative this summer with equally wonderful walking routes and scenery – just without the crowds – try the Wessex Downs.
The North Wessex Downs is the third largest Area of Outstanding Beauty in the UK and includes the counties of Berkshire, Hampshire Oxfordshire and Wiltshire which embraces the Vale of Pewsey with its unspoilt scenery and lovely canal walks. The area is also well known for Watership Down – a hill made famous in the book by Richard Adams. 
There are a number of long-distance paths that run through the North Wessex Downs, including sections of the Lambourn Valley Way and the Ridgeway. You can also walk the Test Way from the Test Valley, the Wayfarer's Walk through Hampshire, and the White Horse Trail – a route which takes you to see all eight white horse hill figures within Wiltshire.
Where to stay in The North Wessex Downs?
For a place to stay, you can try the White Hart in Hampshire – a dog-friendly boutique country inn in the village of Overton that is close to endless walking trails. Alternatively, check out the super dog-friendly Jack Russell Inn set on the Faccombe Estate in the North Wessex Downs; with wonderful food and resident dogs Betty and Barney. Or, if you fancy a dog-friendly canal boat trip on the Kennet and Avon canal – stay at the nearby dog-friendly Widbrook Grange Hotel & Spa.
Suffolk
And lastly if you love the big skies, nature reserves, wide sandy beaches and pine forests of Norfolk, but hanker for a change, why not consider the secrets of Suffolk? Known for being the driest county in the country, it is also delightfully uncrowded with long sandy stretches of beaches dotted with colourful beach huts, nature reserves a plenty and home to charming villages like Southwold and Walberswick – where every second person seems to own a dog.
Where to stay in Suffolk? 
Stay at the Westleton Crown in Westleton where your dog will be welcomed like a long lost friend and will be offered a sausage at breakfast! There's a wonderful walk from Westleton which takes you through Dunwich heath to the Westleton's sister hotel, The Ship at Dunwich, and then onto the Beach at Dunwich for fish and chips. Both hotels can be booked through PetsPyjamas! Other Suffolk dog-friendly options include the cottages on the luxury Wilderness Estate or a stay on the dog-friendly Woodfarm Barges moored at Snape Maltings,  
So, if this summer you are prepared to look at alternative options to the traditional dog-friendly resorts – somewhere a little less crowded and a little more remote – then you may just be rewarded by finding your best ever dog-friendly escape.